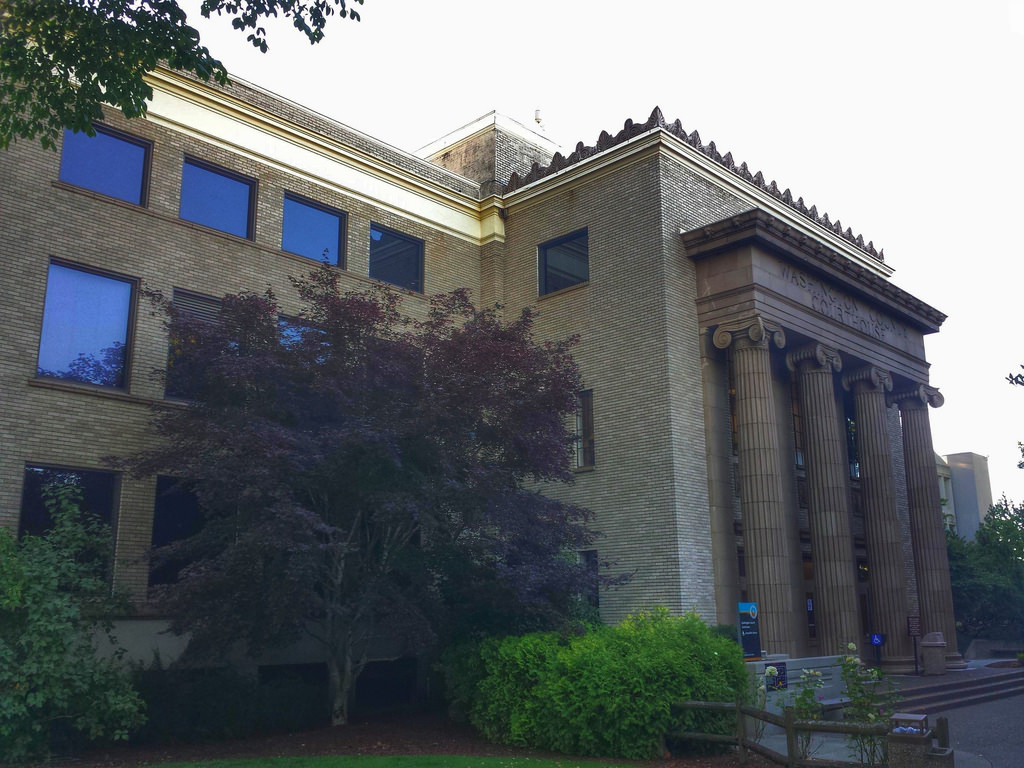 My (very interesting) conversation with a couple of Washington County District Attorneys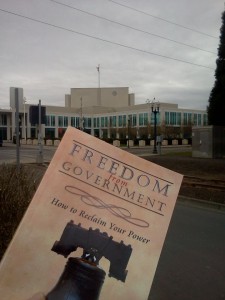 Last week when my sister was being held illegally against her will, I went and handed out free copies of my new book Freedom from Government; How to Reclaim Your Power around the courthouse and jail area. I had nice pleasant conversations with many people, but I had one book left and I happened upon a male and female attorney having a casual conversation and even playing on a recently felled old growth in front of the courthouse.
I approached them and asked Are you attorneys?
They replied, Yes, we are.
And I said, You dont mind me asking you a few questions do you?
And the male attorney standing on a large log says, You dont already have an attorney do you?
I replied, Definitely not. as I removed the last of my books that I had brought with me from my briefcase, flipped open to chapter 2, titled Attorneys and Representation.
I wasted no time and immediately went on with So, as an attorney where does your loyalty lie? To whom is your first duty? The court, or the client?
He gave an answer that was obviously easy for him, almost like an honor student in school he replies, matter-of-factually, We swear an oath to the State of Oregon.
To this I respond, So your loyalty is not with the client. I continue, And now that we know to whom your loyalty lies, maybe we should investigate an attorneys actual relationship with his client.
I address the male attorney again, Are you familiar with the Corpus Jurus Secundum, legal encyclopedia? The rulebook for attorneys
He replies, Yes, we used it in school.
I start reading from chapter 2 of my book, quoting from their own rulebook, A client is one who applies to a lawyer or counselor for advice and direction in a question of law and then further in the paragraph Clients are also known as Wards of the court in regard to their relationship with their attorney.
The male attorney does not respond, so I continue, So what exactly is a Ward of the Court?And without waiting for a response, I continue with, A Ward of the Court is defined by the supreme court as; Infants and persons of unsound mind, placed by the court under the care of a guardian.
I get the vibe that these people do not want to be talking to me all of the sudden, but I was not done quite yet, I went on with, Are you familiar with the term Properia Persona?
The male attorney continues with, I think I heard about that in school what does it mean?
And then I make him instantly regret asking me that. I respond, Well, you are aware of persons representing themselves Pro Se, correct? I dont get how someone can represent themselves, if they just are themselves, so when I go to court it is always in my Properia Persona which is Latin for my Proper Person.
I knew our conversation would not last much longer, so I started wrapping up by saying, Are you familiar with the difference between making a special versus general appearance in court?
The male attorney responds with, Do you do seminars?
I respond with a drawn out, Not yet.
Then I said, The only reason I am out here today is because my sister is being held without consent and jurisdiction in the jail, and they are lucky it isnt me in there because I know my rights! And just so you know, I am going to be out here giving out my book and talking to people every day until my sister is free.
And I notice the first activity from the female attorney she is frantically texting someone on her iPhone
I begin to walk away but first, I ask the male attorney if he would like a copy, and then I give him my last book that I brought. We need to educate even them, and all the other public servants of their proper place and how they are working for us, not the other way around.
My sister was released from custody an hour later, and I realize that perhaps that female attorney that remained silent was the one with seniority from the district attorneys office (what other attorneys would be on recess in their playground in front of the courthouse?), and I dont know for sure, but I think I may have had something to do with my sisters expedited release.
My sister was initially accused and charged with assault, but like magic, now has no resulting court dates, no release agreement, never even saw a judge, no fines, probation, or ANY OTHER RESULT. The case just disappeared. Smart girl even got officer Lapine of the Hillsboro City Police Department in Oregon to agree to a $50,000 contract to see her identification.
If you havent guessed already, you NEED TO READ MY BOOK! I made the District Attorney SPEECHLESS in less than 4 questions. Dont you want or even NEED this power as well? Reclaim your power! Get your hands on the book now! ONLY at shop.freedomfromgovernment.org
I have to say that the $25 I paid for this book was the best money I ever spent! Carrie Bradshaw
---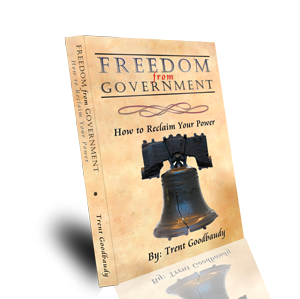 Want to learn more? (So much more you will be BLOWN AWAY!) Get your hands on a copy of the book!
Not to mention all the other tools, tags, stickers, spygear, and more for you to reclaim your inherent power and natural rights. Visit shop.freedomfromgovernment.org today!
Keywords: jurisdiction, authority, Oregon, district, attorney, Washington, county, Oregon, police, court, sheriff, deputy, certificate, money, debt, constitution, power, inherent, natural, law, legal, good morning America, hunger games
SOURCE: http://freedomfromgovernment.org/ You too can make the District Attorney speechless in under 4 questions! Originally posted March, 2013.